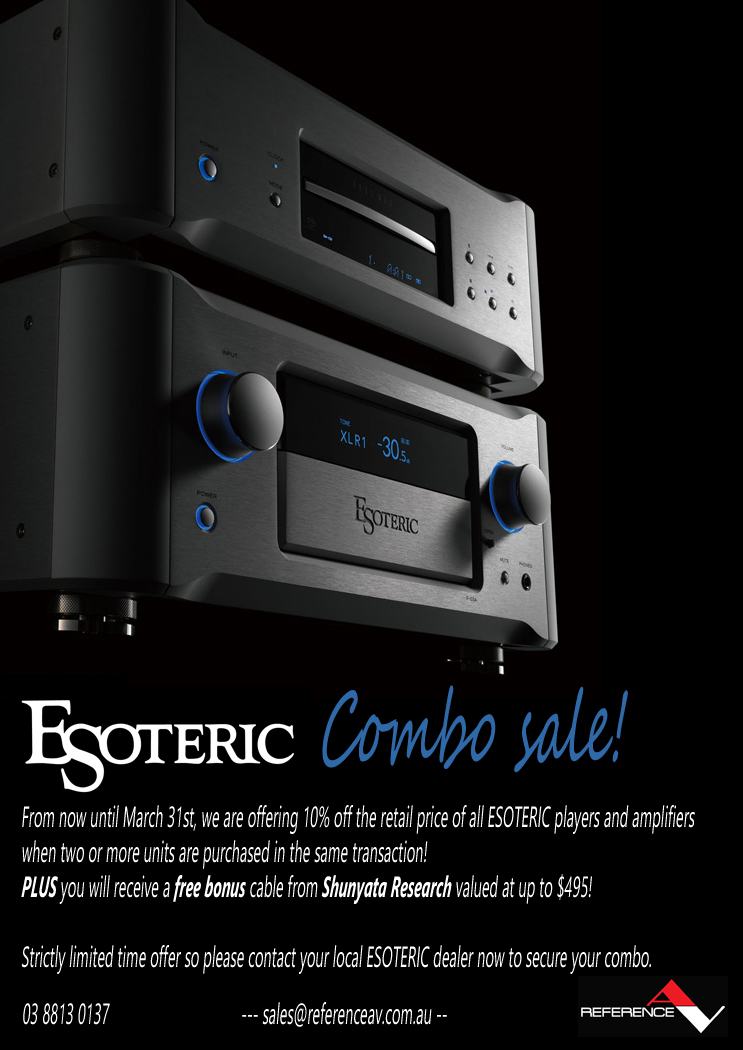 Until March 31st, we are offering 10% off the retail price of all ESOTERIC players and amplifiers when two or more units are purchased in one transaction!
As a bonus we will be throwing in a FREE cable from Shunyata Research valued at up to $495!
All orders need to be in place by March 31st to secure the offer, please call us with any questions you have. We are flexible on models so if you had a combo in mind please let us know what it is and we will work with you to make it happen as part of this promotion.