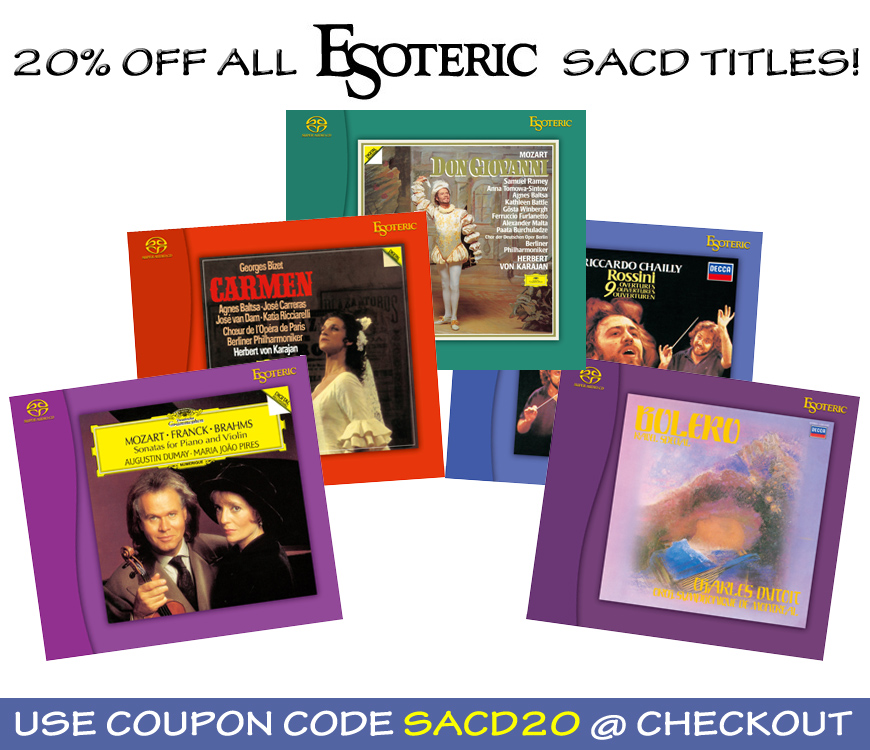 Unless you have been hibernating in a cave, we are all acutely aware of what is going on in the world right now. Given that many people are now working from home, we were wanting to try and make that experience easier.
So we have decided to have a sale on all of our ESOTERIC CD/SACD titles! Listening to music can help you relax and for those that listen to music in the background whilst you work, here is your chance to stock up on some great recordings!
All titles will be 20% off until the end of April AND free shipping will continue as always. Please remember, these titles are all Limited Edition and once we sell out we cannot get any more stock so there has never been a better time to stock up.
You can purchase at the discounted rate:
Via our website https://www.avgallery.com.au/product-category/recordings/ and entering code SACD20 at checkout.
OR
Email, call or Facebook message us and we can manually process your order over the phone.
This offer is open to all Australian residents and applies to all titles, including box sets.
Let's do our bit music lovers, stay home as much as you can, respect others & look after the elderly. Stay safe everyone.
All the best from AV Gallery