Product Description
5% OFF the retail price plus a free Furutech GT2 USB  cable with all N-01 purchases until July 31st!
ESOTERIC N-01 Network Audio Player – ROON READY!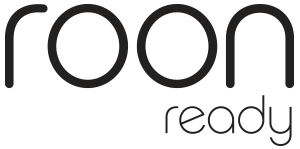 ESOTERIC's Flagship Network Audio Player
Created from Our Passion for Excellence
The N-01 is ESOTERIC's flagship network audio player, newly developed with a premium DAC module designed for use with our Grandioso K1 super audio CD player. The DAC chipset is equipped with the AK4497, the highest performing DAC in the history of AKM (as of June 2017), and the DAC module features a luxurious differential 8-circuit independent power regulator design for each channel that is unique to the K1/N-01 models.
Additionally, the highly acclaimed four independent power supply construction of the K series Super Audio CD players, superb component selection and design concepts are incorporated as standard in the N-01.
We have poured more than 30-years' worth of digital player development know-how into every detail of the N-01, incorporating our proprietary "ES-LINK Analog" transmission method, 35-bit D/A processing algorithm, and HCLD buffer amplifier equipped with 125,000μF super capacitors.
This combination of our prestigious audio circuitry, highly advanced network audio module and playback applications create a cutting-edge device that is incredibly easy to use, generating an entirely new standard for network playback.
Network Audio
Imagine choosing and playing back your favorite music with outstanding sound quality without leaving the comfort of your listening seat. ESOTERIC's N-01 Network Audio Player makes this a reality.
The N-01 enables you to enjoy the vivid musical experience of DSD master sound sources. You can quickly and easily access your digital music library, or actively seek out new encounters in music with streaming services available in your area. Simply make effective use of your home network environment to bring your relationship with music even closer.
In addition to your home audio components, all you need are a standard domestic LAN connection (with wireless router) and a tablet or smartphone. You can also incorporate an NAS (Network Attached Storage) device to hold your entire music library. It's that simple! Just make these changes to discover a whole new level of high-quality musical enjoyment without compromise.
Compatible with a Variety of Audio Sources
The N-01 is fully equipped with a wide range of select high-end specifications to ensure it delivers superb network audio playback quality. Compatible with 5.6MHz DSD, 384kHz/32-bit PCM playback(*) and a host of other formats (DSF, DSDIFF, FLAC, Apple Lossless, WAV, AIFF, MP3, and AAC), gapless playback capability is also offered in all lossless formats, delivering full enjoyment of live or opera recordings with no interruptions between musical tracks.
*The N-01 down-converts signals to 192kHz/24-bit while playing back 384kHz/32-bit PCM signals when in network mode.
Music Server Function
Music Server Function Music Server Function The N-01 can also be used as a simplified music server that integrates both player and library by connecting large-capacity storage devices to two USB ports on the front and rear of the unit.
Streaming Services / Audio Codecs Support
TIDAL
Begin your encounters with new music through TIDAL, a high-end music streaming service that has officially partnered with ESOTERIC. TIDAL's lossless music distribution service operates on a fixed rate basis. Offering instant access to its enormous sound library, TIDAL enables users to enjoy their favorite music online with excellent sound quality. TIDAL
qobuz
ESOTERIC is an official partner of Qobuz, the leading Hi-Res music streaming and download service in Europe. Benefit from 1 month Free Qobuz Hi-Fi trial (worth = £19,99€) by visiting Qobuz.
ROON
ROON is the most engaging, enjoyable way to browse your music.
Being ROON Ready means that ESOTERIC network players transparently discover and connect to ROON, with no network configuration, with bit perfect delivery of audio to your DAC.
Together, ROON and ESOTERIC deliver the power, flexibility, and performance benefits of networked audio, with the easiest setup and highest reliability available.
Learn more here: ROON labs
MQA (Master Quality Authenticated)
MQA is an award-winning technology that delivers master quality audio in a file that's small enough to stream or download. Using pioneering scientific research into how people hear, MQA captures and authenticates the sound of the original studio performance. Visit mqa.co.uk for more information. MQA
Cutting-edge Electronics
Newly Designed Integrated Dual Monaural D/A Converters for the Ultimate in Sound Quality
The D/A converters of the K1/N-01 feature the lavish specifications you would expect of a premium all-in-one model. This completely new design utilizes the finest possible materials and circuit technology available in the world today. The circuit incorporates the premium 32-bit AK4497 DAC chipset from AKM (Asahi Kasei Microdevices Corporation) in conjunction with the high-end MUSES03 operational amplifier from New Japan Radio Co., Ltd.
Eight parallel/differential circuits drive each channel to achieve outstanding linearity and low distortion. The D/A converter features separate left and right power transformers and eight power supply regulators for each channel, which are located directly next to each circuit to ensure a clean and highly stable power supply. The isolation of the digital circuits and analog circuits has also been improved to give listeners a vivid musical reproduction that is both pure and carries a superior image and depth.
35-bit D/A Processing for Outstanding Musical Expression
The N-01 combines multiple 32-bit DAC chipsets and utilizes a 35-bit D/A processing algorithm to convert the PCM signal to analog at a high 35-bit resolution. 35-bit processing achieves an astounding resolution that is fully 2,048 times that of 24-bit processing. In the digital range, high-bit data gradation is fully utilized to minimize arithmetic errors and provide faithful conversion to analog, attaining outstanding musical expression even with extremely small music signals.
ESOTERIC-HCLD*1 : ESOTERIC's Proprietary High Current Output Buffer Circuit
The ability to produce comparatively large currents and high slew rates are two of the most important factors that enable an analog output circuit to accurately transmit the wide dynamic range of a music signal without degradation. The N-01 offers the ultimate performance as a line driver by adopting high-performance elements with a high current output and exceptionally fast slew rate (2,000V/μs) for excellent response speed. Two of these buffer circuits are employed per channel. The available instantaneous output current is maximized by configuring them differentially to drive the XLR outputs and in parallel to drive the RCA outputs. Furthermore, an EDLC*2 super capacitor array is utilized as the power source of the buffer circuits. Its amazingly high capacitance of 125,000μF for each channel provides unwavering low-frequency ranges, and enables the reproduction of musical dynamism with breathtaking reality.
*1: HCLD = High Current Line Driver
*2: EDLC = Electric Double-layer Capacitor
"ES-LINK Analog" Method for High Quality Current Transmission
In addition to regular line connections (XLR and RCA), the N-01 features ESOTERIC's new "ES-LINK Analog" transmission method. This is a current transmission method that utilizes the high performance of the HCLD buffer circuit and its enhanced ability to supply high-speed current. This is the ideal analog audio transmission as it is free from signal route impedance, thus fully maximizing the system's potential when connected to a compatible device.*
*A standard balance cable (with an XLR terminal) is used for connections, but the "ES-LINK Analog" method is a proprietary transmission method which can only be used with compatible devices.
4 Powerful Independent Power Sources
The N-01 is equipped with four large toroidal transformers, with two dedicated to the built-in monaural D/A converters, one for the digital circuit board and one for the network module, creating the ideal power supply for each circuit block. The 100,000μF high capacitance EDLC super capacitor array installed in the network module dedicated power supply is selected specifically for use in our flagship model network audio players to provide incredible improvements in sound quality.
Highly Rigid Chassis Design
The N-01 features the same highly-acclaimed 2-layer thick aluminum and steel rigid chassis design as K-series models. The chassis interior has a double-decker construction that both reduces interference between circuits and shortens the power supply paths to further improve sound quality. Each slot in every part of the chassis is precisely machined using laser technology to effectively reduce vibration. The entire bottom chassis is supported on 5mm-thick steel by our proprietary pinpoint feet (patent No;JP4075477) to create a complete mechanical grounding that protects against vibration.
Versatile D/D Conversion Function
The N-01 is equipped with a highly versatile D/D conversion function and digital filter. In addition to playback at the original sampling frequency, you can easily switch to 2x, 4x, 8x, and 16x (maximum: 768kHz) up-conversion of the PCM digital signal, as well as cross-format conversion of PCM and fixed 22.5MHz DSD signal using a proprietary algorithm. DSD Digital filtering can also be enabled or disabled as desired.
USB Audio Interface Support for 22.5MHz DSD, 768kHz/32-bit PCM, and Asynchronous Transmission
The N-01 includes a USB audio interface for connecting to computers, and the driver and "ESOTERIC HR Audio Player" playback software can be downloaded free from the ESOTERIC website. The N-01 supports asynchronous transmission and playback at high sampling rates up to 22.5MHz DSD and of 768kHz/32-bit PCM source files.
Digital Inputs
Three digital inputs (XLR, RCA, and optical) enable connection to a wide range of systems. These inputs support DSD 2.8MHz (DoP) input and PCM of up to 192kHz/24-bit.
High-Precision VCXO Clock
The clock circuit supplies a high-accuracy reference clock signal to the digital circuitry. The Grandioso Custom VCXO (voltage-controlled crystal oscillator) is a high-precision custom clock that utilizes a large crystal element to ensure exceptional sound quality with excellent center accuracy (±0.5ppm) and extremely low levels of phase noise.
Clock Sync Function for Synchronization with External Devices
Connecting the N-01 to a high-precision master clock generator such as the G-01X allows synch- ronization of the unit's operation with an external clock signal, thereby enabling the system to be further upgraded for quality. The supported input frequencies are 44.1kHz groups, 48kHz groups, as well as 10MHz, 22MHz and 24MHz.
You can also synchronize the internal digital circuits to a super high accuracy external clock when you playback digital source files streamed from a PC via USB input.
Custom MIL Standard Clock Input Cable with SMA Connector
The clock input wiring uses hardwired connection with a superb quality MIL-compliant custom coaxial cable. This cable features a gold plated SMA connector that was specifically developed for high frequency transmission, and an original milled brass BNC terminal designed by ESOTERIC to achieve a secure connection in order to minimize loss of transmission as far as possible.
Complete Noise Isolation
The analog circuit is separated from the digital circuitry by an isolator that ensures complete noise reduction to maintain the purity of the analog sound output.